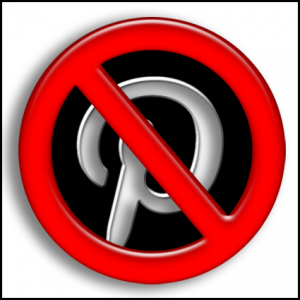 I like Pinterest, don't get me wrong, but I am SICK of having to scroll through pages and pages of Pinterest results from my Google searches to reach an actual site that interests me. This is especially problematic if I'm searching for images. I did a bit of surfing around and found a simple solution that seems to work. It's not 100% perfect, but it does screen out quite a lot of them (and when they do show up they're farther down).
When you type in whatever it is you're googling add this extension just after
-inurl:pinimg
and there you go – way less Pinterest hits. Oh happy day!
Now – go forth and google something!